639.HYDRAULIC LOADER CRANE – OPERATOR WORKPLACE RISK ASSESSMENT
Keywords:
loader cranes, health and safety at work, risk assessment
Abstract
The aim of this paper is to assess the risk to health and safety at work while working with a hydraulic crane mounted on a truck. After the risk assessment, appropriate preventive measures for healthy and safety of work are prescribed, together with a short manual on health and safety at work. The expert finding of the hydraulic loader crane was processed according to the Ordinance on the Manner and Procedure of Risk Assessment at the Work­place and in the Work Environment (Official Gazette of Republic of Serbia, no. 114/2014 and 102/2015).
References
Antić, N.(2019): Mere bezbednosti i zdravlja na radu sa hidrauličnim pretovarnim dizalicama, Bachelor thesis (in Serbian), Faculty of Technical Sciences, Novi Sad,
International Standard: Cranes –Safety requirements for loader cranes, ISO 15442, Geneva (2012).
International Standard: Road vehicles –Product data ex-change between chassis and body work manufacturers (BEP) –Part 5: Coding of loader crane bodywork, ISO 21308-5, Geneva (2014).
Standard: Code of practice for safe use of cranes–Part 4:Lorry loaders, BS 7121-4, London (2010).
Jocić, N.(2008): Vodič za procenu i upravljanje rizikom: bezbednost i zdravlje na radu, Futura, Novi Sad.
Zakon o bezbednosti i zdravlju na radu ("Sl. glasnik RS", br. 101/2005, 91/2015 i 113/2017 –dr. zakon).
Pravilnik o postupku pregleda i provere opreme za rad i ispitivanja uslova radne okoline ("Sl. glasnik RS", br. 94/2006, 108/2006 –ispr., 114/2014 i 102/2015).
Pravilnik o načinu i postupku procene rizika na radnom mestu i u radnoj okolini ("Sl. glasnik RS", br. 72/2006, 84/2006 –ispr., 30/2010 i 102/2015).
Grozdanović, M., Stojiljković, E.(2013): Metode procene rizika, Fakultet zaštite na radu u Nišu, Niš.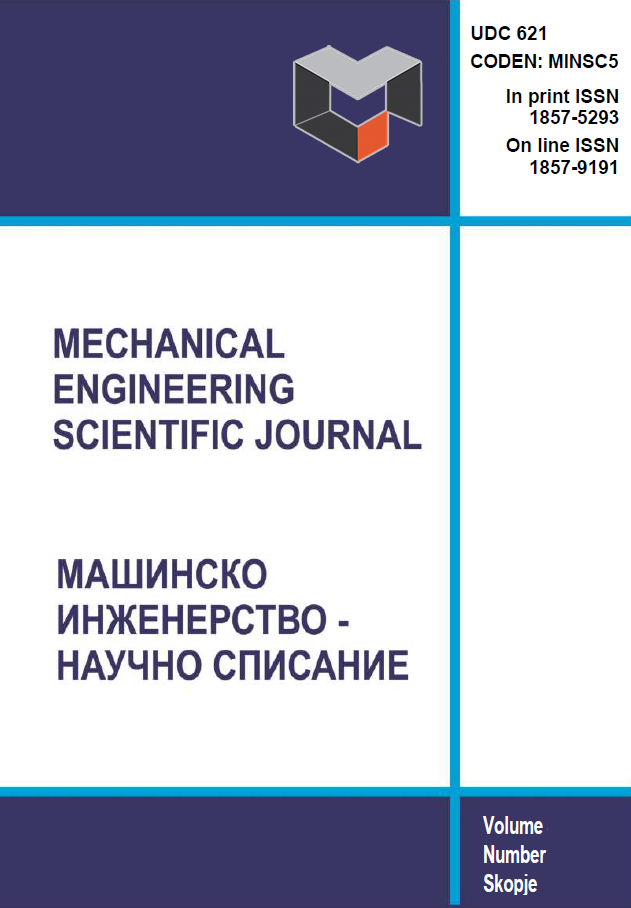 Downloads