633.DESIGN CHOICE OF HIGH-PERFORMANCE MIXER FOR AJVAR/JAM USING THE TOPSIS MODEL
Keywords:
mixer, Multi-Criteria Analysis method, TOPSIS Technique for Order Preference by Similarity to Ideal Solution)
Abstract
People construct facilitating devices constantly, in order to keep pace with fast lifestyle, ones that will not change the way of preparing food, but contrarily will reduce the time required. Guided by the idea of simplifying the process of preparing homemade "ajvar"/jam, the aim of this paper is to give direction for a conceivable mixer design for "ajvar"/jam with reinforced performances from the mixers already available on the market. By analyzing and evaluating several available models, particles of the mixers will be compared, and thus possible changes will be made accordingly. The Multi-Criteria Analysis method (MCA) will be used to select the best solution.
References
Jakimovska, K.: Development of methodology for condition based vehicle assessment (Doctoral dissertation), "Ss.Cyril and Methodius" University in Skopje, Faculty of Mechanical Engineering, Skopje, 2013.
Hristov, D. D.: Construction and Road Machines (4th edition), Technique, Sofia, 1974.
Jančevski, J.: Transportation Devices, "Ss. Cyril and Methodius" University in Skopje, Faculty of Mechanical Engineering, Skopje, 2003.
Sammut-Bonnici, T.: Wiley Encyclopedia of Management, John Wiley & Sons Ltd, 2015.
Cullen, P. J.: Food Mixing: Principles and Applications, Blackwell Publishing Ltd., 2009.
Fellows, P.: Food Processing Technology – Principles and Practice (Second edition), Woodhead Publishing Limited, 2000.
Pavić, Z., Novoselac, V.: Notes on TOPSIS method, International Journal of Research in Engineering and Science (IJRES), Vol. 1, No. 2, pp. 5–12 (2013).
Singh, R. P., Heldman, D. R.: Introduction to Food Engineering (Forth edition), Elsevier Inc., 2009.
Paul, L. P., Atiemo-Obeng, V. A., Kresta, S. M.: Handbook of Industrial Mixing: Science and Practice, John Wiley & Sons, Inc., 2004.
Okwabi, R.: Design and construction of a hand operated mixer machine for food fortification, International Research Journal of Engineering and Technology (IRJET), Vol. 3, No. 9, pp. 6–15 (2016).
Okafor, B. E.: Design of power driven dough mixing machine, International Journal of Engineering and Technology, Vol. 5, No. 5, pp. 76–79 (2015).
Gürel, E., Tat, M.: SWOT analysis: A theoretical review, Journal of International Social Research, Vol. 10, No. 51, pp. 994–1006 (2017).
Kalkani, E. C., Boussiakou, L. G., Boussiakou, I. K.: Students' SWOT analysis in mechanics of materials determines the action planes for students and instructor, World Transactions on Engineering and Technology Education, Vol. 3, No. 2, pp. 217–222 (2004).
Coman, A., Ronen, B.: Focused SWOT: Diagnosing critical strengths and weaknesses, International Journal of Production Research, Vol. 47, No. 7, pp. 5677–5689 (2009).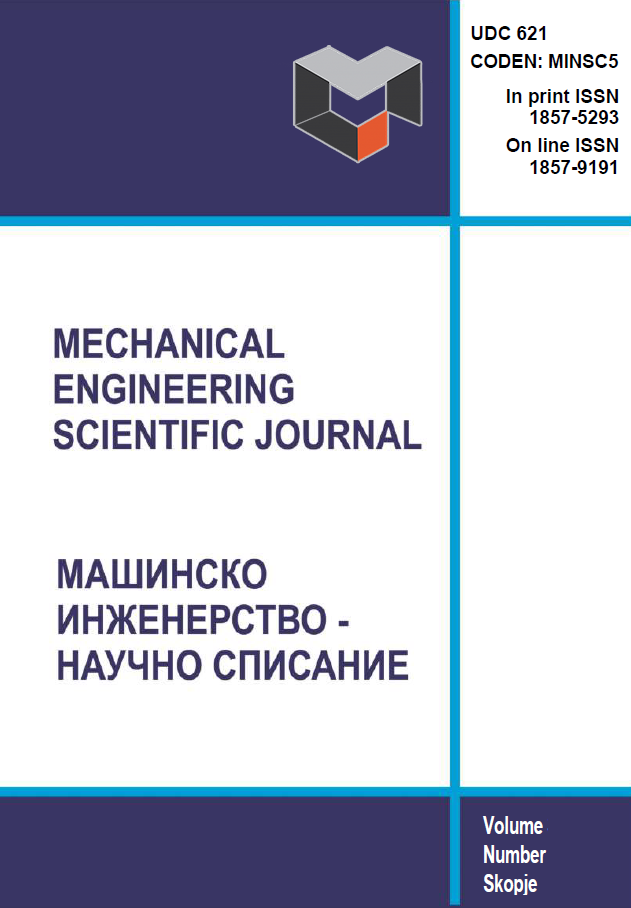 Downloads