647.DESIGN AND IMPROVEMENT OF A REUSABLE BOTTLE FOR SPORTS DRINKS USING VIRTUAL TESTING AND VALIDATION
Keywords:
reusable bottle, sports, design, ergonomics, mould, simulation, virtual simulation
Abstract
This paper presents the design process of an ergonomic reusable bottle for sports drinks using virtual testing and validation. The main goal was doing research in the field of already existing sports bottles, as well as creating a new and innovative sport's bottle design which implements good ergonomic principles and requirements. Some light is shone on the use of material, and the product manufacturing process, all with a goal to create a product which is of good quality, great performance and affordable price. A crucial point in the research is the virtual validation. The 3D model of the bottle design, as well as the core and cavity moulds, and the product simulation were created in the software SolidWorks. A further analysis was made using the software CATIA and Human Builder, to ergonomically analyze and verify said ergonomic reusable bottle.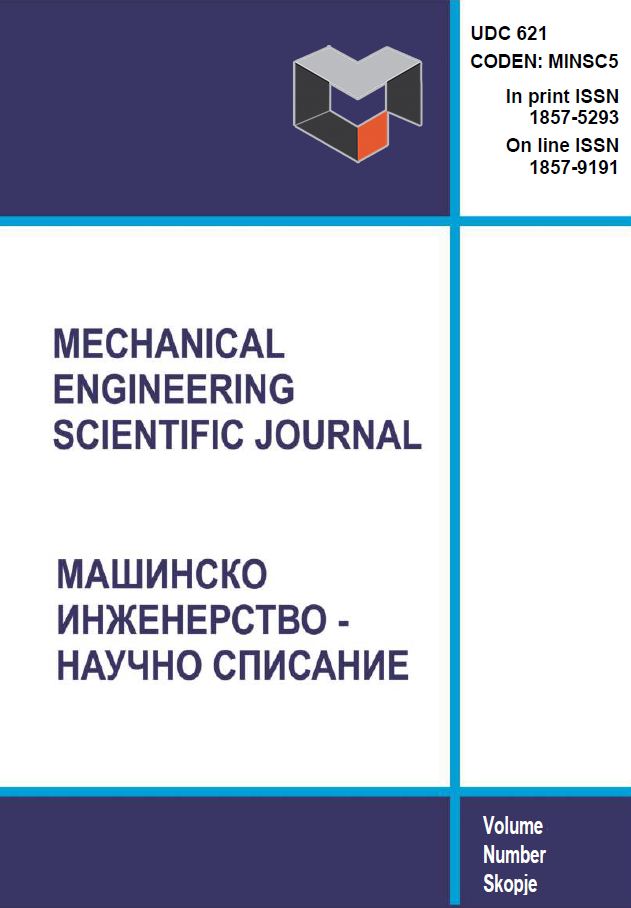 Downloads