649.CHARACTERIZATION OF THE COASTAL SEDIMENT FROM THE RIVER OF VARDAR, RIGHT BEFORE THE CONFLUENCE WITH THE TRESKA RIVER
Keywords:
Vardar, river sediment, characterization, temperature, moisture
Abstract
This study was based on the characterization of the coastal sediment from the river of Vardar, right before the confluence with the Treska river. The mineralogical composition of the river sediment was determined by X-ray analysis. The granulometric distribution of the grains from the river sediment was determined as a basic parameter that has an impact on its physical properties. A microscopic observation on various dimensional fractions of the grains were performed. The porosity and capillary system of the river sediment in correlation with the structure was defined. The transfer of moisture horizontally and vertically from the water line was examined. Therefore, the heat transfer was monitored by measuring the temperature at various depths (0, 5, 10 and 15 cm) and various distances (1, 1.5 and 2 m) from the river water line. The properties of the river sediment are affected by the deposited minerals and organic material from the river basin, as well as horizontal and vertical transfer of moisture and heat.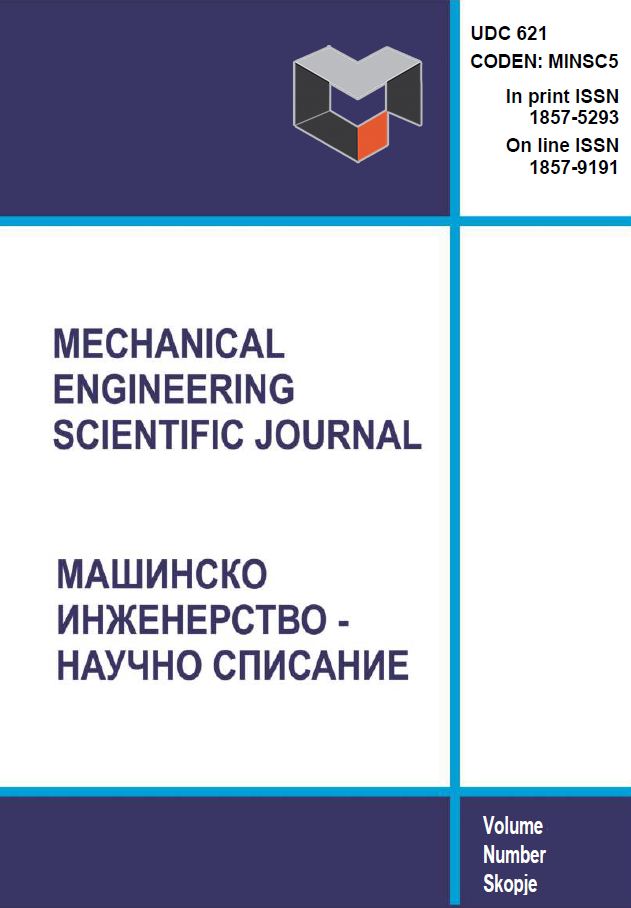 Downloads